Maintain Moisturized Skin

100% Protection for your Skin
from Head to Toe
CERA5™ is a powerful skin-hydration promoting beauty supplement that is formulated to provide and endogenous (body self-producing) natural moisturizer for the whole body and work as an invisible shield for our skin, protecting it from the daily onslaught of free radicals.
CERA5™ Ceramides


Nature's Most Intelligent Skin Hydrator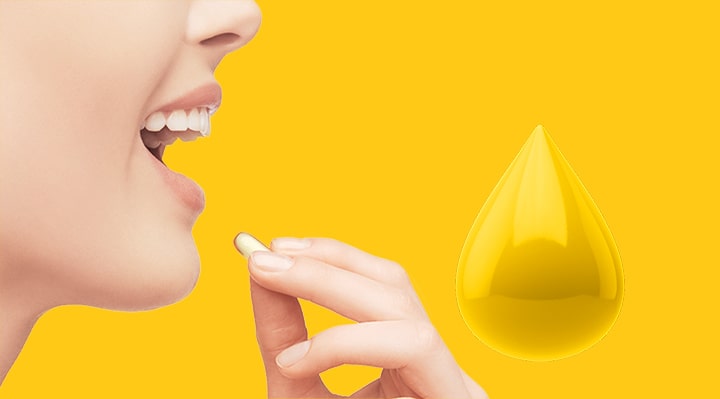 Dry Skin
(Decreased Ceramide Level)
Ceramides are naturally found in the upper most layer of the skin and it cannot be stored in the body.
The climate, air and chemicals that surround us exert pressure on our skin. When dry air absorbs moisture from our skin, its structure changes. Our skin will appear dry and dull because Ceramides in our body start decreasing. These changes make our skin less able to hold onto moisture. The only way to enhance Ceramides level is through supplementary diet.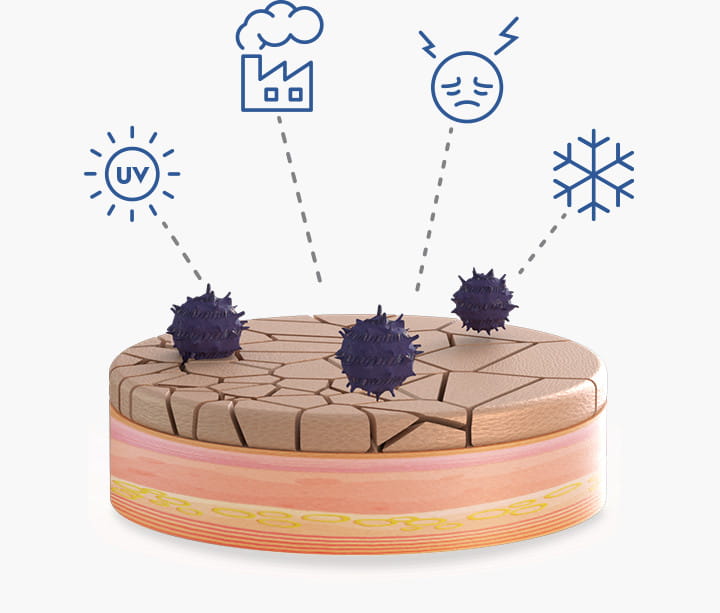 Level of Ceramides
Declines With Age
As we grow older, Ceramides in our skin will slowly decline. Other factors such as stress, poor diet and environmental contamination may accelerate the process.
CERA5™ Ceramides helps to maintain skin hydration, boost renewal process and keep skin young and healthy even as you age.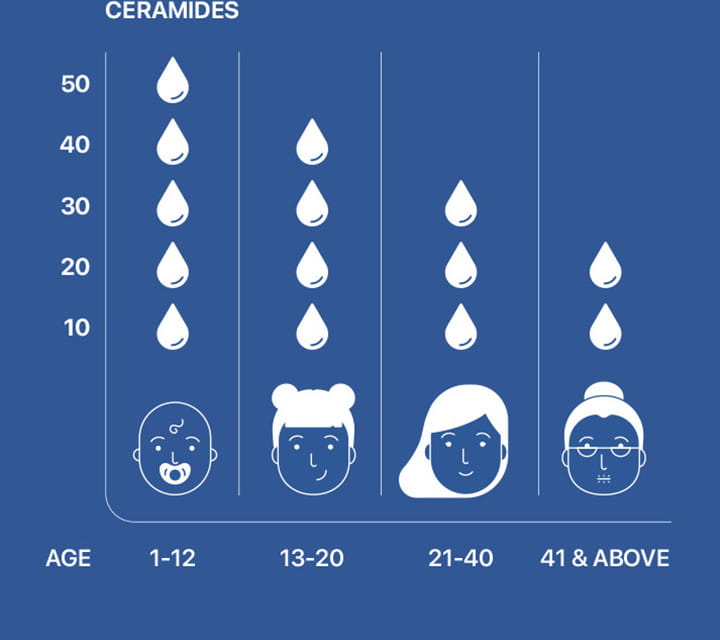 Clinically Tested & Proven
To Improve Skin Moisture & Appearance for
Smoother, Healthier & Younger Skin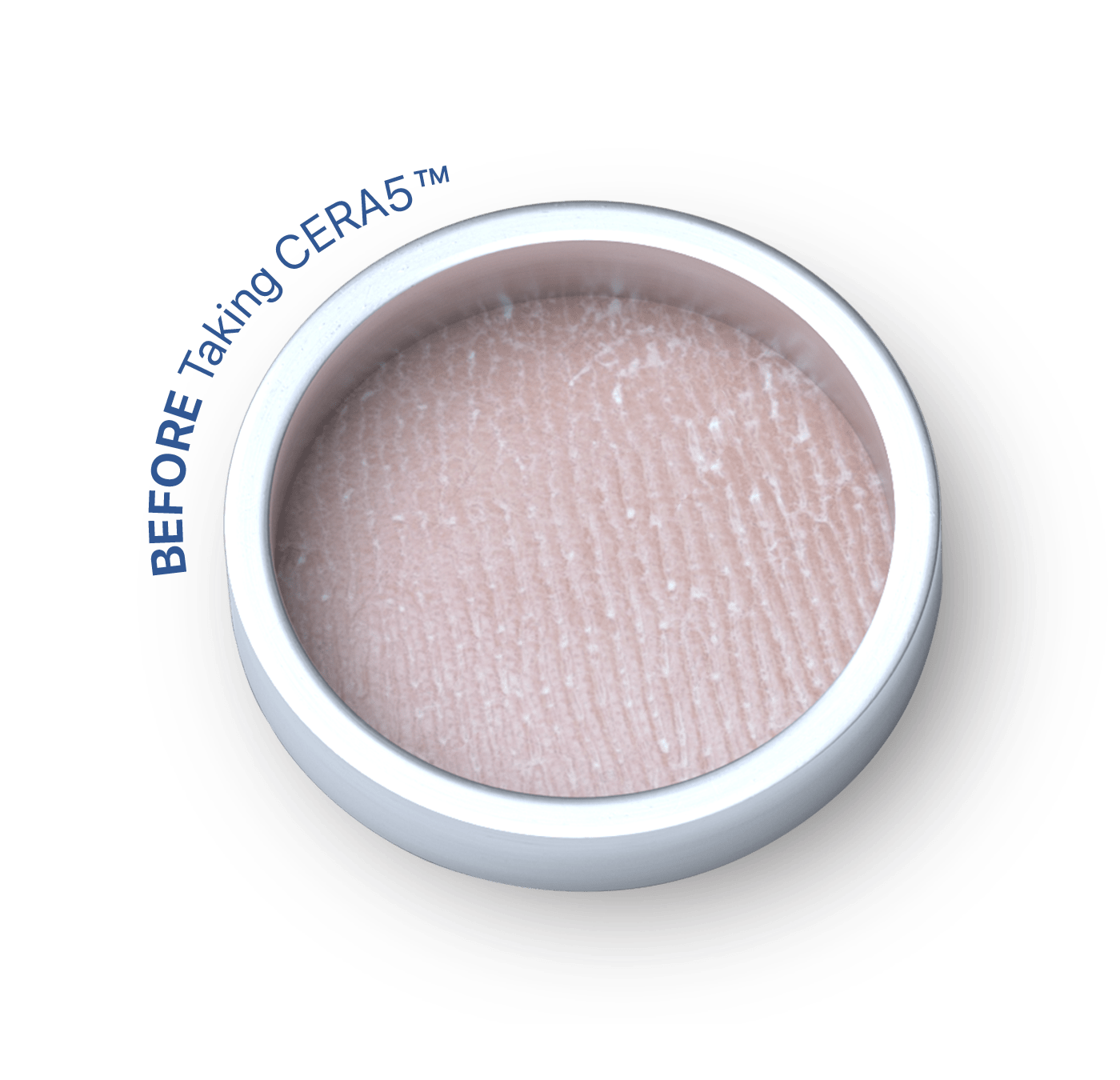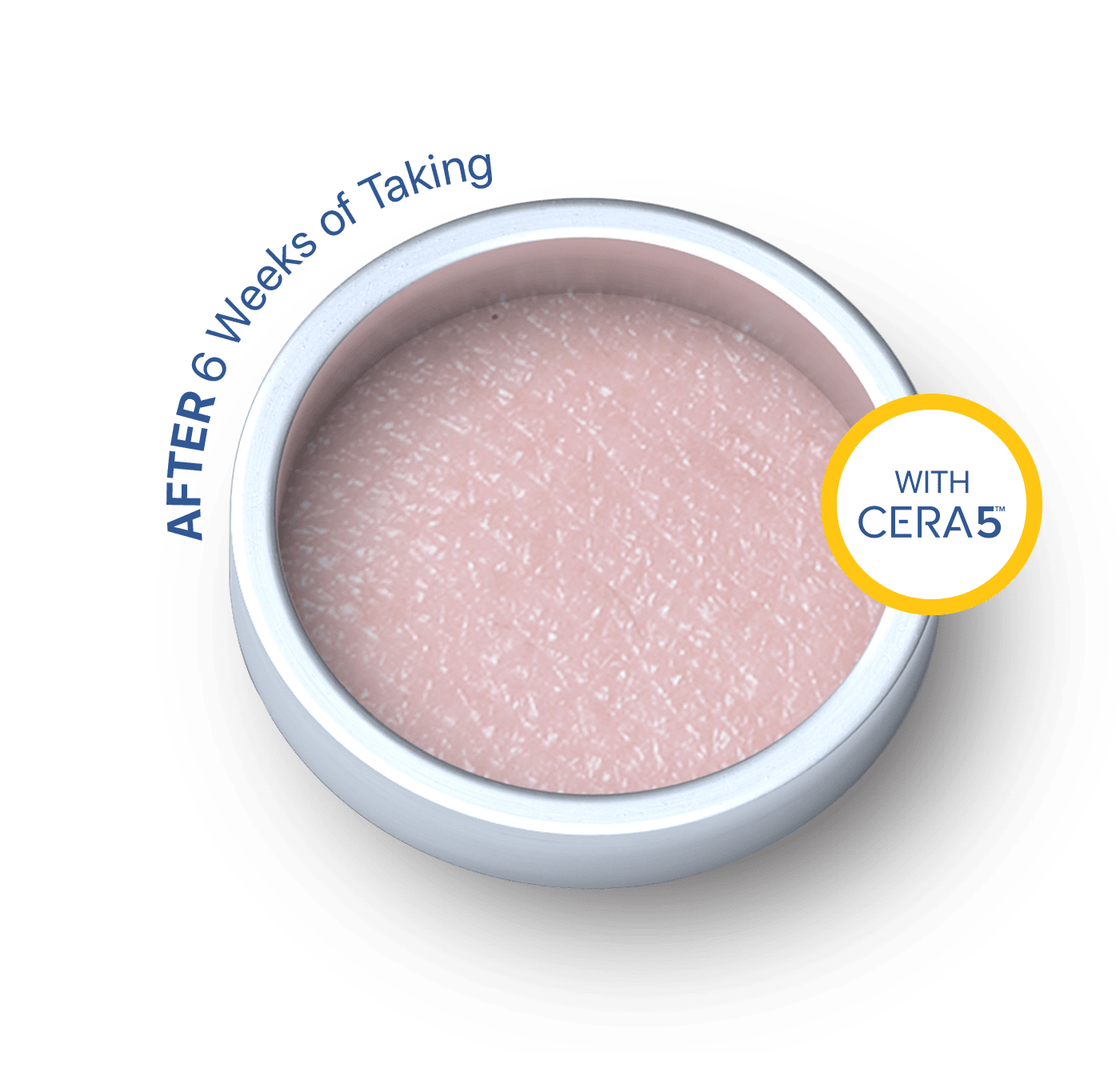 Result from 23-years old woman (Below the Left Eye)
CERA5™ Ceramides are highly effective in the prevention of skin dryness and roughness. In multiple clinical studies, it shows that CERA5™ contains rice-derived Ceramides, through oral consumption, that are proven to be safe and effective.
Design
50 volunteers
Dry Skin
Double blind / placebo controlled
350mg of CERA5™ Ceramides per day
12 weeks
Results - Hydration Measurement
Results indicated a tremendous improvement of overall skin hydration.
92% of women in CERA5™ Ceramides of the group displayed increased degrees of hydration.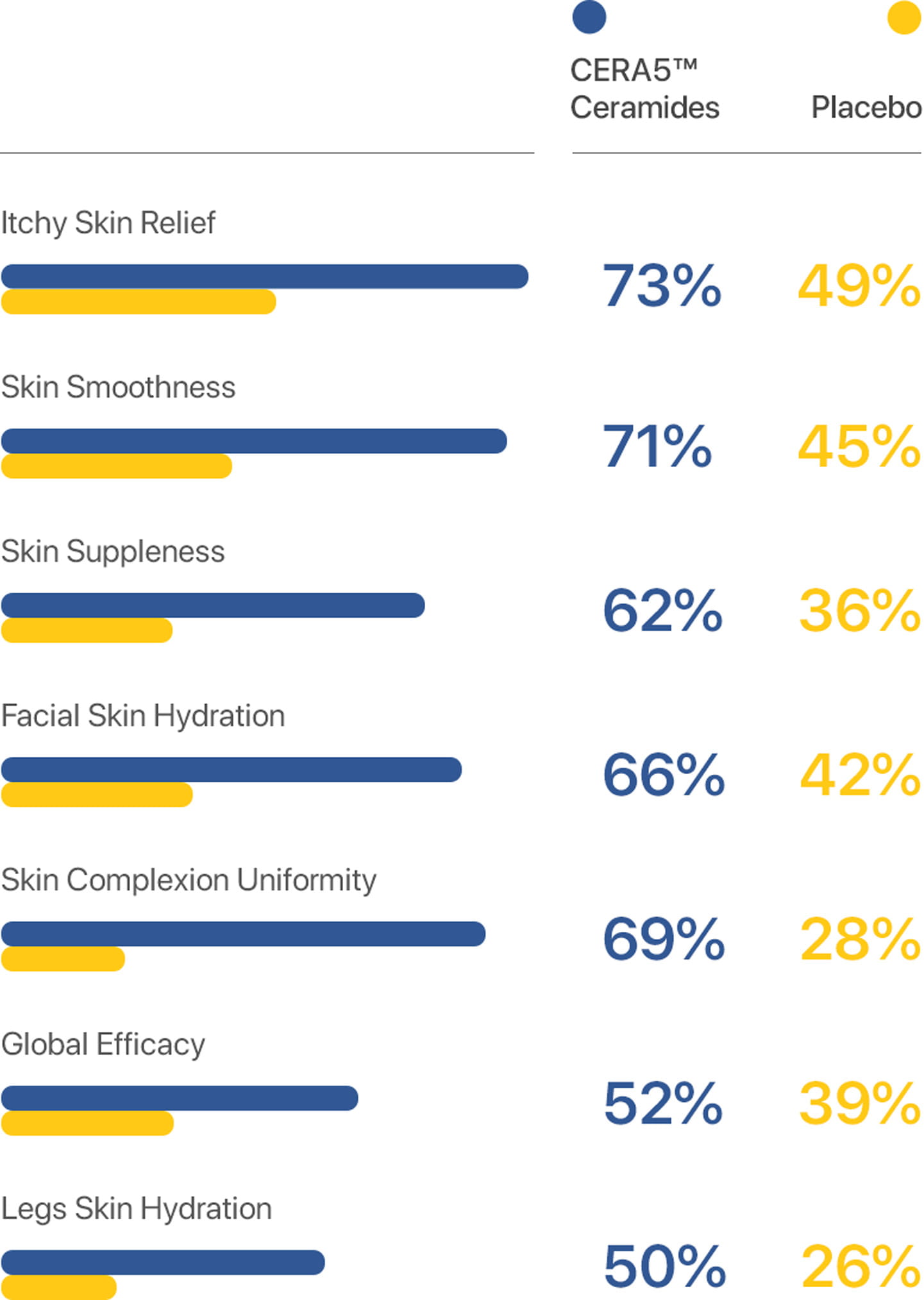 Self-assessment:
All of the volunteers agreed that CERA5™ is much more effective throughout the entire clinical trial.
Clinical evaluation:
Clinical evaluation: Level of skin dryness and redness were significantly decreased in the CERA5™ group.
Hydration measurement:
Noticeable improvement of hydration level on face and limbs with CERA5™, almost 100% higher than placebo.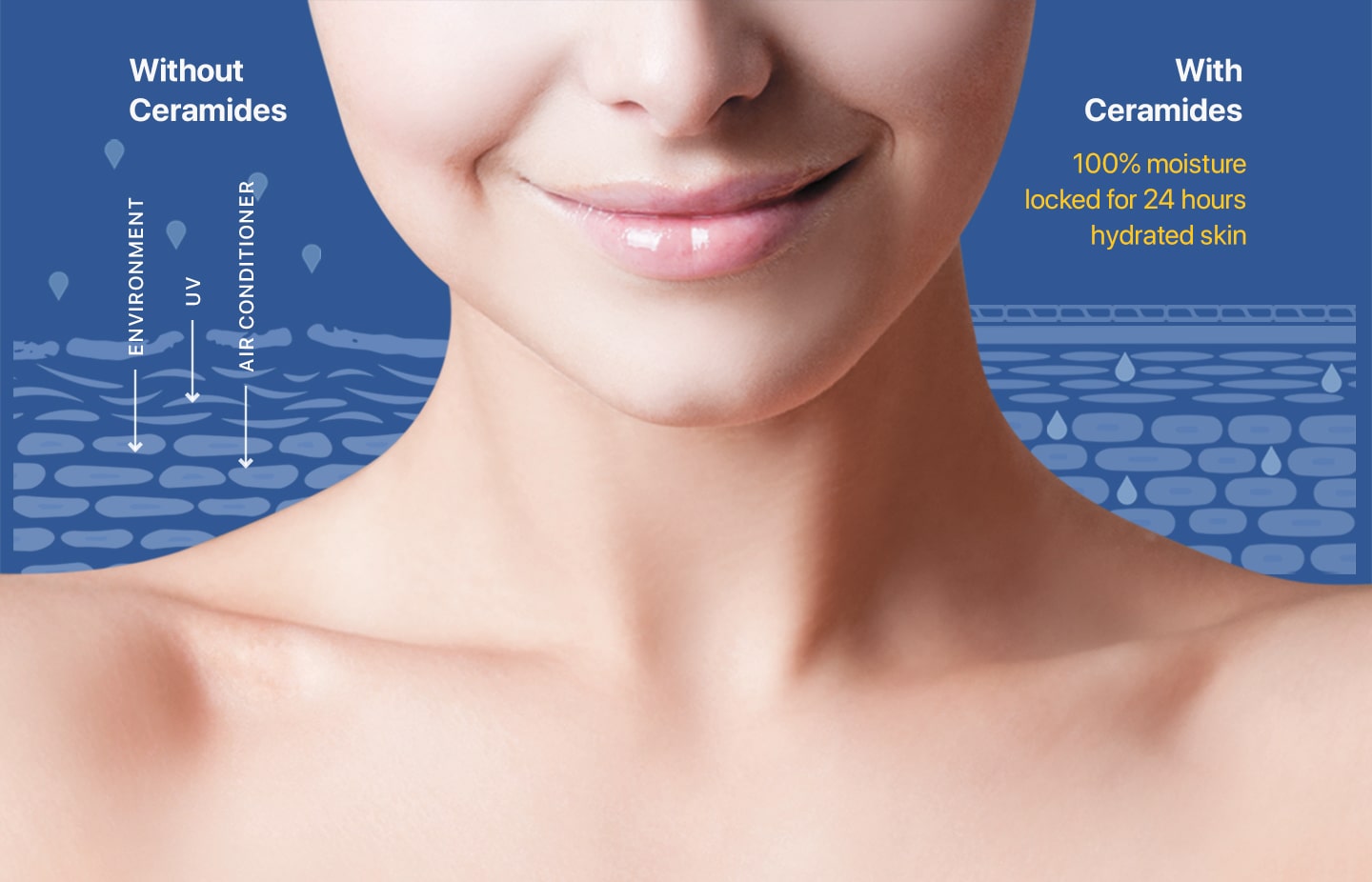 Dry skin tends to feel unnatural tight, stretched and flaky in spots and appear dull, especially on the hands, cheeks and around the eyes. Intense dry skin tends to lack elasticity and accentuates fine lines and wrinkles, which will make skin appear older. For some, it might even itch, burn or crack.
Your skin comprises 40% ceramides. It is the structure within your cells that allows you to retain moisture. The stronger your cells are, the more moisture they can hold; making your skin feel and look smoother, softer and more supple.
Covers 100% Of
Your Body
Hydrate cells and allowing skin layer to retain more moisture naturally from the inside out.
Moisturize
Internal Organs
Hydrate skin from within that promotes plump and hydrated skin that slows down aging effect.
Strengthen
Skin Barrier
By enhancing skin moisturization to protect against environmental toxins, UV exposure and stress.
What Makes CERA5™

Different?
Ceramides have been used in topical solutions for many years, but only on a superficial level.
A common mistake is only applying them on the outer surface of the skin. The properties cannot fully be absorbed as the skin around our body is not thin enough for them to penetrate especially for aging skin which is prone to poor absorption due to damaged lipid balance.
CERA5™ is an oral moisturizer designed to work from the inside out, by delivering both internal and external results.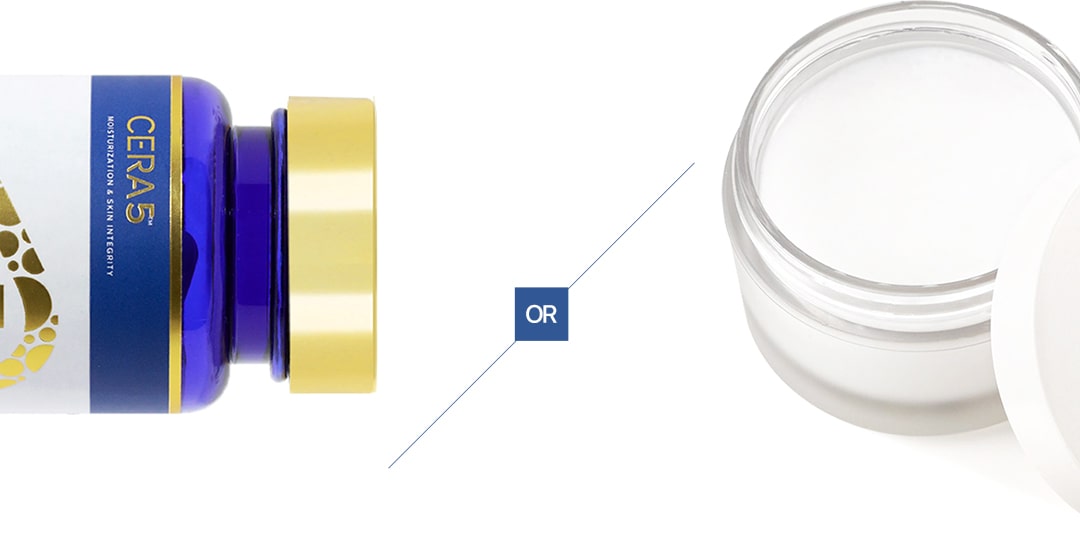 CERA5™'s Ceramides VS Plant-Based Ceramides
The Ceramides contained in CERA5™ is an active compound derived from rice. Other plant-based ceramides are hard to absorb or retain in the blood. They are also highly unstable and tend to become rancid quickly.
The Japanese creator resolved the impasse by investing in a NEW Ceramides extracting technology, CERA5™ marks a successful milestone with the production of highly superior Ceramides. This patented bioenhanced Ceramides is the most stable and effective form of Ceramides to improve skin barrier and skin moisture level.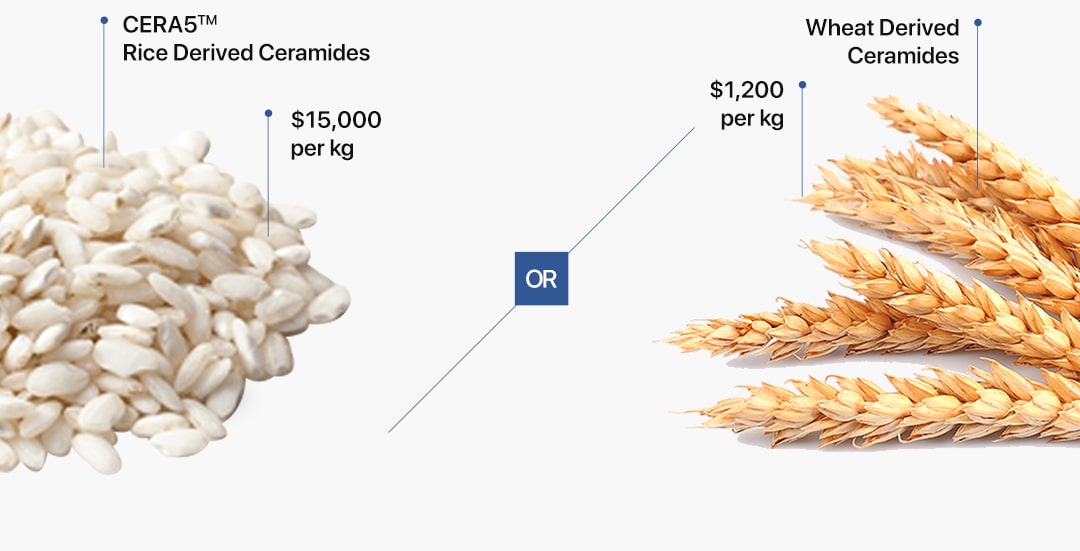 CERA5™'s Ceramides are more superior than
wheat-based

Ceramides

CERA5™'s rice-based Ceramides demonstrated a superior moisturising effect as compared to others at a moisturising ratio of 35%.
Comparison of Rice, Konnyaku & Wheat Based Ceramides
35% More Moisturised
After 6 Weeks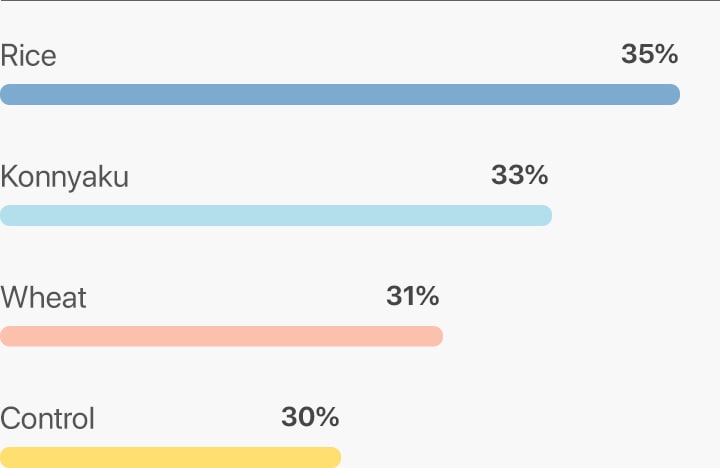 Benefits Of The Duo
Although CERA5™ and AG-FACTOR™ have similar benefits. Each product has its own unique strengths to target different skin concerns.
CERA5™ hydrates your skin from the inside out, promotes pinkish skin complexion and strengthens your cells with 4 high incredible ingredients
AG-FACTOR™ works naturally to enable your body to self-produce its own glutathione and collagen. Leaving your skin brighter, smoother and firmer.
Smooths Fine Lines & Wrinkles
Energy Booster (Cellular Energy/Body Energy)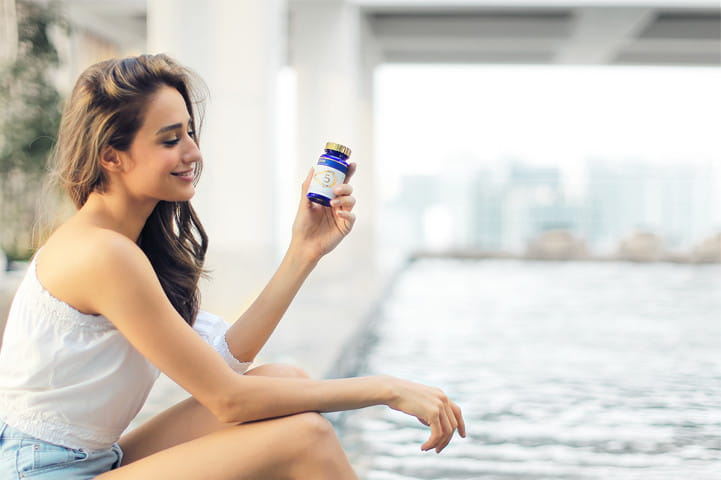 Studies discovered that old, damaged or diseased skin has far fewer Ceramides present in them.
Scientists have also found that supplementation is proven to be an effective method of fighting common skin diseases such as eczema and psoriasis.
Ceramides Level Found in Different Skin Types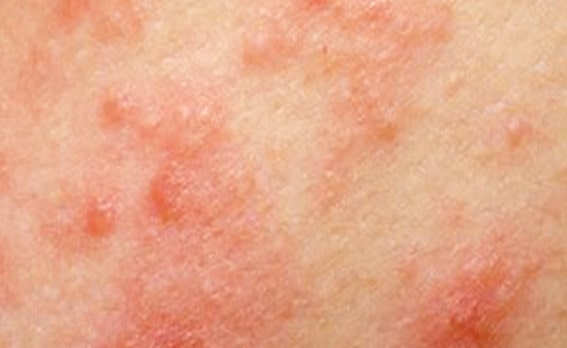 Atopic Dermatistis Skin/ Eczema
New clinical research studies have shown that people who have eczema have significantly fewer ceramides under such skin condition.

People with psoriasis (another itchy, flaky, rashed skin condition occasionally confused with eczema) have fewer numbers of ceramides as compared to people with normal skin.

Damaged skin from the sun is a common effect of undernourishment in ceramides.
The Scientific Revolution
Inside CERA5™
CERA5™ contains groundbreaking ingredients that are derived from 100% natural sources through cutting edge extraction technology. These ingredients are validated by clinical studies to confer skin protection and age-defying properties.
Ceramides
ORYZA®
A moisturizing bath for thirsty skin. Deeply quenches every single layer of the skin for ultimate hydration.
Nourishes skin from within

Strengthens skin barrier against pollutants

Erase fine lines and laugh lines

Helps the body regenerate younger and fairer skin

Locks in skin moisture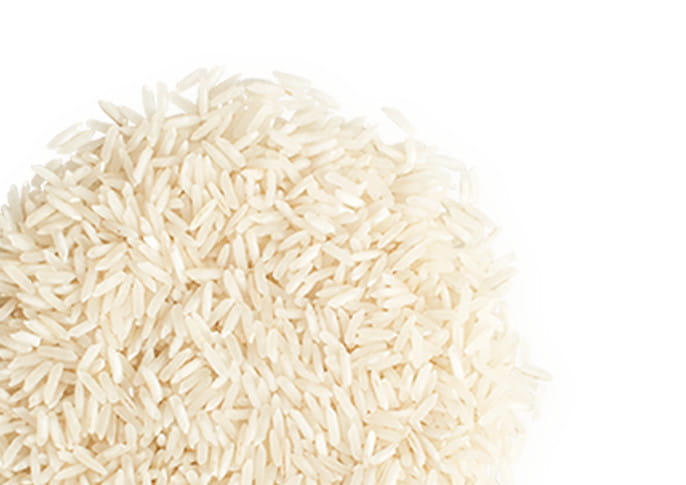 Astaxanthin
AstaREAL®
Most powerful natural antioxidant in the world. Allowing skin to have a glowing, pinkish and radiant complexion.
Most powerful natural antioxidant in the world

Significant UV protection

Wide spectrum of anti-inflammatory effect

Enhances pinkish and glowing skin tone

Promotes healthy heart and blood circulation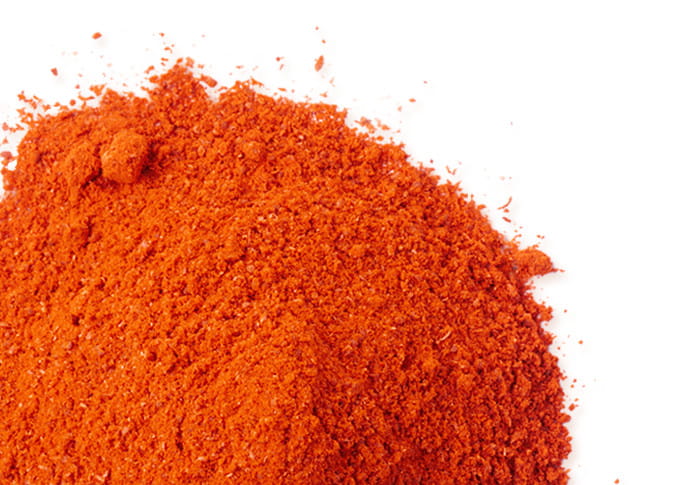 R-Lipoic Acid
RALA™
Antioxidants that work throughout the body. This will give tremendous ability to trap free radicals at all parts of the cell.
Pure-form lipoic acid (no synthetic S-Lipoic Acid)

The only fat and water-soluble antioxidants

Synergistically recycles various antioxidants

Slow down and reduce the effects of aging process

Improves detoxification and exfoliation process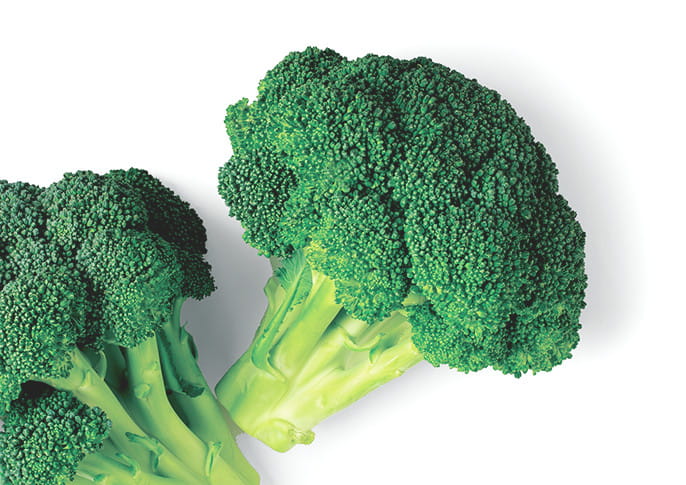 Lychee Seed Extract
Takara-LC™
This skin-friendly nutrient is a 3000 years old beauty secret that promotes healthy, fair and supple skin.
Removes wrinkles

Stimulates collagen production

Inhibits collagen degradation for fuller and younger skin

Inhibits tyrosinase for fairer skin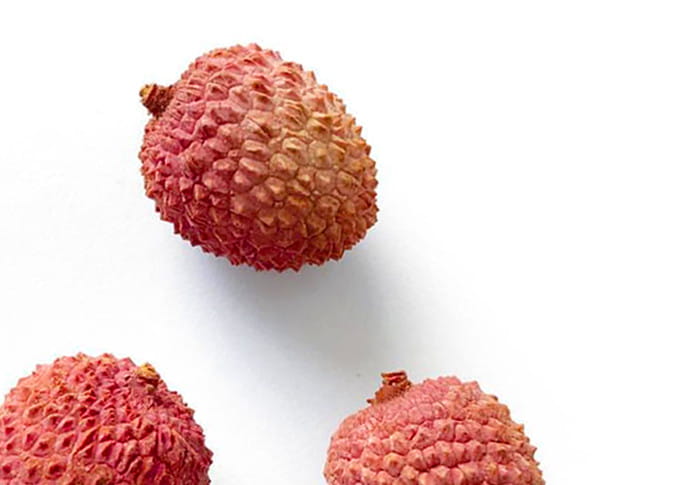 How soon can I see the
wonderful results?
How long does
the
effects of
CERA5™ last?
Your skin will start showing results in just one week. Continue consumption for finer youthful results.
Optimal results are seen after about 3 months of usage. Overall skin health is visibly improved.
Consistent and long term usage delivers greater results. Your skin complexion will become youthful and healthier with no signs of aging
The effects of CERA5™ typically last a month or more, depending on your lifestyle choices, such as: sun exposure, diet and stress. This is because Ceramides stored in the body are continually used over time.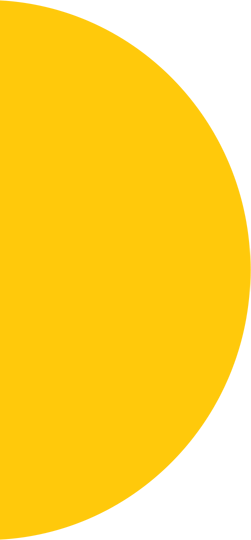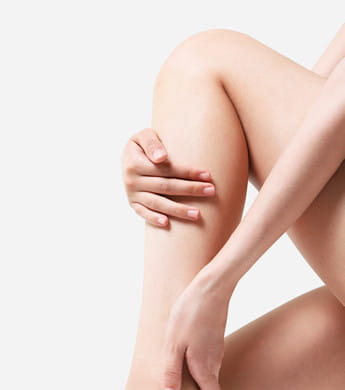 83% of users agreed that their skin looks revitalized after taking CERA5™
However, each individual is different and results will vary based on one's lifestyle and diet. Generally, you should notice improvements in skin within the first week. The key to long-term results is long-term usage. So, let CERA5™ be a simple part of your daily routine to achieve the optimal result!
Promotes Softer & Smoother Skin

92% of the users noticed softer, smoother and more radiant skin within only a few weeks of taking CERA5™.

Promotes Pinkish Skin Complexion

90% of the users noticed improvement on skin tone, more glowing and rosy complexion.

Reduces Flaky & Cracked Skin

90% of the users noticed restoration of the natural skin barrier as their skin appeared healthier than before.

3 weeks

Reduces Itchiness & Redness

85% of the users reported a noticeable reduction of skin itchiness and redness after 3 weeks of usage.

2 weeks

Increases Skin Hydration

95% of the users noticed a higher level of skin moisture retention all over their body and zero dry skin in only 2 weeks of usage.

Minimizes Fine Lines & Wrinkles

80% of the users noticed a reduction of fine lines, wrinkles and visible improvement of overall skin integrity.
CERA5™ is Formulated with
The No.1 Ingredient to Younger-Looking Skin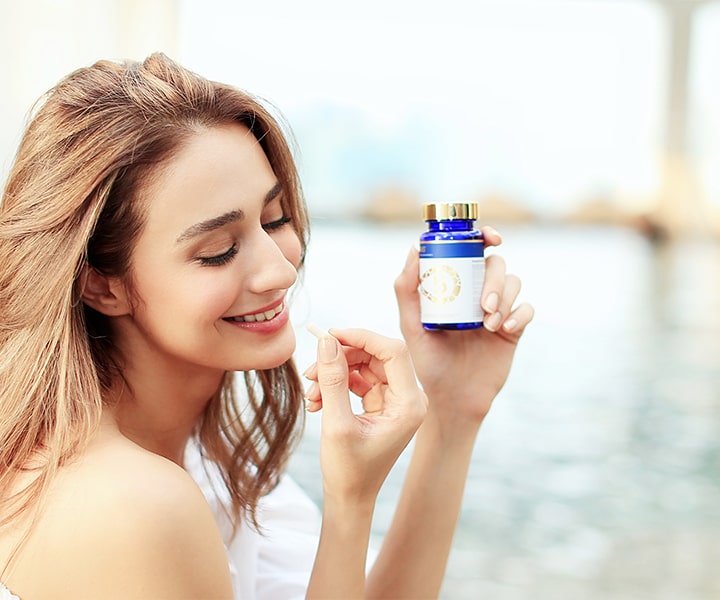 A revolutionary approach to anti-aging supplement. Strengthen your cells and allows your skin to retain more moisture naturally.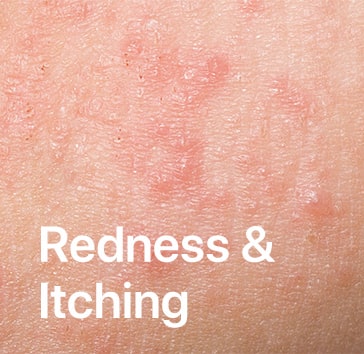 Fastest and easiest way to say goodbye to dry skin.
Dry skin can be caused by many factors, one of which is laying on ingredients that lacks absorption onto delicate skin.
Shockingly many skincare products that claim to hydrate and moisturize tends to result in the opposite due to the lack of absorption.
CERA5™ works to hydrate your skin from the inside out. This allows you to hydrate every inch of your skin in an instance, keeping your face and body soft and supple. In addition to that, it helps to keep your general health and bodily functions at peak performance levels. You'll see the difference in your skin in no time at all.
Equip Your Skin
With An
Invisible Armour
CERA5™ provides your skin with an extra layer of protection shield, reinforcing your skin barrier and defending it from the harsh environment. Say goodbye to weary skin as it strengthens the skin's protective layer, allowing it to withstand the daily onslaught of chemicals from your surroundings.
Customer Reviews
From Facebook
Product Safety
Your Safety
Is Our Priority
• Gluten-Free • Clinically Proven Ingredients • Non GMO • Lactose-Free• Manufactured in a GMP Certified Facility • Sodium-Free
Suitable for Vegetarian
All the key ingredients are derived from plants
Rosa Roxburghii Fructus Extract|Dubbed as the King of Vitamin C, it protects skin against destructive free radicals, preventing cell damage and nourishing healthy new cells. This excellent antioxidant source also helps reverse signs of skin aging caused by exposure to UV light.
Ceramides|Derived from the highest quality Japanese rice bran, it works to bind with skin cells, forming a "brick and mortar" to fortify the skin barrier. This barrier is an important protective shield that locks in moisture to keep it hydrated and prevents external irritants such as dirt, bacteria, and environmental stressors from penetrating.
Centella Asiatica Extract|A herbaceous plant (also known as Cica) is widely used for treating skin conditions, such as eczema and psoriasis. Its healing properties effectively reduce skin inflammation and soothe signs of skin sensitivity, including redness, itchiness, and irritation.
Litchi/Lychee Seed Extract|A skin superfruit that contains polyphenols with potent antioxidant properties, which helps to produce Collagen, making the skin firm and elastic. It also inhibits elastase, an enzyme that speeds up the formation of wrinkles and the rate of skin aging.
Strawberry Fruit Extract|Rich in ellagic acid, which is an antioxidant that plays a vital role in slowing down collagen destruction, the leading cause of wrinkle formation. By preserving collagen levels, this extract promotes skin elasticity and firmness, resulting in a more youthful complexion.
Others|Vegetable Dextrin, Calcium Carbonate, Sodium Caseinate (Milk), Pullulan, Vegetable Stearate, Silica
Serving Size: 2 capsules

Servings Per Container: 60 capsules

| Amount Per Serving | % Daily Value |
| --- | --- |
| Rosa Roxburghii Fructus Extract [Providing 15% Vitamin C, 10% flavonoids and 15% polyphenols] | 152 mg⁺ |
| Ceramides Extract from Rice Bran and Germ [Oryza sativa Linne (Gramineae)] (non-GMO) (Providing min. 3% glycosphingolipid, phytoceramides and glucosylceramides) | 108 mg⁺ |
| Centella Asiatica Herba (plant) Extract [Rich in Triterpene saponins (asiatic acid, madecassic acid, asiaticosside and madecassoside), flavonoids, vitamin C, vitamin B1, vitamin B2, niacin, and carotene; Antioxidant activity up to 84%] | 100 mg⁺ |
| Litchi/Lychee Seed Extract (Litchi Chinensis Sonn. Sapindaceae) [Contains min. 12% of naturally occurring polyphenols - Saponin, Tannin, Leucocyanidin and Anthocyanin] | 70 mg⁺ |
| Strawberry Fruit Extract (Fragariax Ananassa Fructus) [Rich in vitamin C, β-carotene, phenolic contents, flavonoids and Anthocyanins] | 50 mg⁺ |
| ⁺Daily value not established | Net Weight: 28.8 gm |
2 capsules a day

Consume before breakfast.

Paired with

AG-FACTOR™

Take 2 capsules of CERA5™ before breakfast and 2 capsules of AG-FACTOR™ before bedtime.

For Best Results

Consistently consume CERA5™ for at least 3 months as it works best within a longer duration.
Storage Tips
Store in cool and dry places,

avoid direct sunlight.

Consume as soon as

it's opened.
Buy CERA5™
Spend More, Save More.
Savings Up to 13%!
Choose Your CERA5™ Package.
Or Choose Your Beauty Bundles.
From USD 97.00
Please choose your package or bundle